智能导航
Australia: Finance and Leasing Landscape
By Farooq Ghauri, Managing Director, NETSOL Technologies, Australia on 25-09-2019
Australia has maintained itself as a dominant force in the Asia Pacific region, as its economy has sustained uninterrupted, recession-free growth for nearly three decades. With a GDP of AUD$1.69 trillion and a large mixed-market economy, the country is part of the top fifteen economies across the globe. The 2018 World Economic League Table, published by the London-based Centre for Economics and Business Research, projected that Australia will rise from the thirteenth largest economy in the world to the eleventh by 2025.
The country has a powerful, sophisticated and competitive financial services sector, which is seen as the highest contributor to the national economy, contributing approximately $140 billion to GDP. Coupled with a strong regulatory system, the sector continues to be a primary driver of economic growth and will likely remain as the most significant sector for the country in the future.
Australia has a diverse array of financial products and a large, broad range of financial service providers that continue to provide more opportunities and stimulate growth and development in the country. Leasing is a mature product in Australia having been offered as part of a portfolio of finance methods for over five decades in the country.
According to the Australian Bureau of Statistics, equipment financing and leasing account for around 40% of total capital expenditure in Australia. It is anticipated that the financial services sector will continue to be well-positioned to play its vital role in supporting the Australian economy's productive base in the years ahead.
Primary providers of finance and leasing facilities in Australia were conventionally banks and finance companies (including bank-owned lenders, general financiers and captives). Over the last ten years, nearly all the bank-owned finance organizations have been assimilated into their parent companies. While banks have been the main source for leasing and other equipment finance, improved access to financing has increased the share of captives and independents.
Additionally, the finance and leasing industry in Australia, like other developed nations worldwide, has been undergoing dramatic changes. Digitization has been transforming the industry, and fintech finance providers are heavily dependent on digital practices to communicate and transact with customers.
It was estimated that as at the end of the financial year 2018, total new equipment finance (inclusive of fleet leasing) was AUD$47.2bn - up from year end 2017 which was AUD$45.5bn. Excluding fleet leasing, equipment finance represented AUD$40.3bn - Compared with year end 2017 which was AUD$39.5bn.
From this, AUD$7.9bn accounted for finance leases, AUD$5.5bn for operating leases (inclusive of fleets), AUD$2bn for hire-purchase and AUD$31.7bn for chattel mortgages. Excluding the fleet leasing sector, 39% was for motor cars and light commercials, 18% for trucks, trailers and buses, 3% for aircraft and other transport equipment, 7% for agricultural machinery, 4% for EDP and office machines, 4% for manufacturing equipment, 13% for mining and construction and 13% for other items.
Net receivables have been displaying growth since 2015, and in the first half of 2018, increased from AUD$105bn to AUD$107bn.
The estimated figure of AUD$40.3bn of total equipment finance in Australia in 2017-18 was up 2.1% as compared to the previous year. Australia ranks in eighth place in the top fifty in a Global Leasing Report conducted last year (2018), with new volume of US$31.5bn and a 40% market penetration rate.
Australia Auto Finance Sector
Over the past 10 years there has been an increase in financing for new motor vehicles and a decrease in financing for used motor vehicles. Currently in Australia, 90% of all car sales are arranged through finance. From this, around 39% are financed through dealerships and about 61% are financed via other sources.
In the 12 months to November 2017, Australians borrowed more than $16 billion specifically to buy motor vehicles. From that $16 billion, $8.5 billion was used to buy new cars, $6 billion was borrowed to buy used cars, and the rest was used to buy other types of vehicles. With the average car loan interest rate being 6.3% annually and the average financed car selling for $35,797, it was found that in total around $536 million was paid in car loan interest in 2018.
Analysis of data compiled by the Australian Bureau of Statistics has found that in the twelve months to November 2017, there were 1,182,631 new cars sold and 236,451 had loans attached to them. Therefore, during that period, one in every five new cars was purchased with a car loan, amounting to $8.5 billion lent. Further and more recent data released by the Australian Bureau of Statistics revealed that the total annual figure borrowed for purchasing new vehicles in Australia has almost doubled since 2009.
The Australian automotive sector is undergoing drastic technological disruption and will continue to do so in the near future. Roy Morgan, one of the country's best known and longest established market research companies, in a study conducted in 2017, found that purchasing vehicles online will become the norm in the future.
They stated that currently 34% of Australians were ready to purchase a vehicle completely online. In the analysis, it was found that men (42%) lead women (25%), and millennials (37%) lead boomers (23%).
Furthermore, the year 2025 has been seen as a core point for the sector as it faces digital disruption - and any automotive players that do not keep up with the swift pace of digitization will find it difficult not just to compete in the marketplace, but to survive in the long run.
New Auto Finance Legislation
Effective November 2018, the Australian Securities and Investments Commission (ASIC) banned flex commissions, a practice where dealerships earned higher commissions based on higher and often excessive interest rates. The implementation of this ban has resulted in more just and transparent pricing pertaining to auto finance for Australians.
Furthermore, overall lending practices will continue to improve for consumers via the implementation of this ban. Australian buyers will be provided with interest rates for their vehicles based on their monetary position and their credit scoring as opposed to their ability to negotiate with dealers. ASIC is confident that the ban will positively impact the entire auto finance industry.
Previously, dealerships were free to add very high margins on top of the lender's rate for both new and used vehicle buyers. Under the new law, not only are dealerships not entitled to increase the interest rate, but they have the discretion to reduce the rates by up to 2%. Due to these newly imposed, stringent regulations, substantial commissions for dealers are eliminated as if a buyer opts to purchase a vehicle at the original loan rate, dealers can only receive the full commission without any kickbacks.
Digital Trends and Forecasts
The rapid rate of technological advancements and increasing penetration of mobile devices, combined with changing preferences of customers has had significant effects on the ways in which financial services are planned, executed and consumed.
An analysis of digital trends and forecasts in Australia provides positive insights into the future of digitization of the finance and leasing industry in the country. Technologies such as cloud platforms, data analytics, blockchain, artificial intelligence and IoT will play a critical role in driving economic growth in Australia in the near future.
According to KPMG, investment in the fintech industry in Australia is becoming extremely diverse. In terms of number of fintech organizations in the country as per size and investment, the two major and most significant sectors are payments and lending. The growth of capital markets and wealthtech continues, alongside blockchain, insurtech and regulatory technology.
According to Hootsuite, last year (2018) there were over 18 million active mobile internet users in the country. On average, Australians made around 470 electronic transactions per person in 2016/17 and it was estimated that in 2018 total spending on IT projects and services in Australia grew by 2.6% to $84.8 billion.
Enterprise software will be the fastest growing segment of the market, with total spending forecast to grow 11.7% to $12.69 billion. Furthermore, a report from Microsoft and IDC forecasted that the contribution of digital technologies to the Australian economy will be $139 billion by 2020, and according to Deloitte, digital transformation could add as much as $45 billion to Australia's GDP by 2021.
Australia's finance and leasing industry will remain a dynamic part of the country's financing market with equipment leasing in Australia accounting for nearly half of the country's total equipment capital expenditure. The financial services sector is highly developed and over the last five years, growth in annual business volume coupled with the astounding rate of car sales sourced by finance, indicates the continuation of a thriving sector in the country.
Australia has a fast-growing fintech market and recent research indicates that fintech revenue in the country is estimated to grow at a compound annual growth rate of 76.3% and exceed AUD$4 billion by 2020. Primary factors contributing to this growth are likely to be digital payments, personal and business finance, data analysis and financial infrastructure. Australia is already a powerhouse in terms of adoption of fintech, ahead of countries such as Hong Kong, Singapore, Germany and even the United States. It is predicted that the digital disruption that is currently taking place will continue even deeper in the near future, making Australia one of the leading hubs in Asia Pacific.
Written By:
Farooq Ghauri, Managing Director, NETSOL Technologies, Australia
Back to Articles
下载
查看我们收集的与全球融资租赁行业有关的材料和相关资源。下载信息图表、资料、视频和白皮书。
发现
X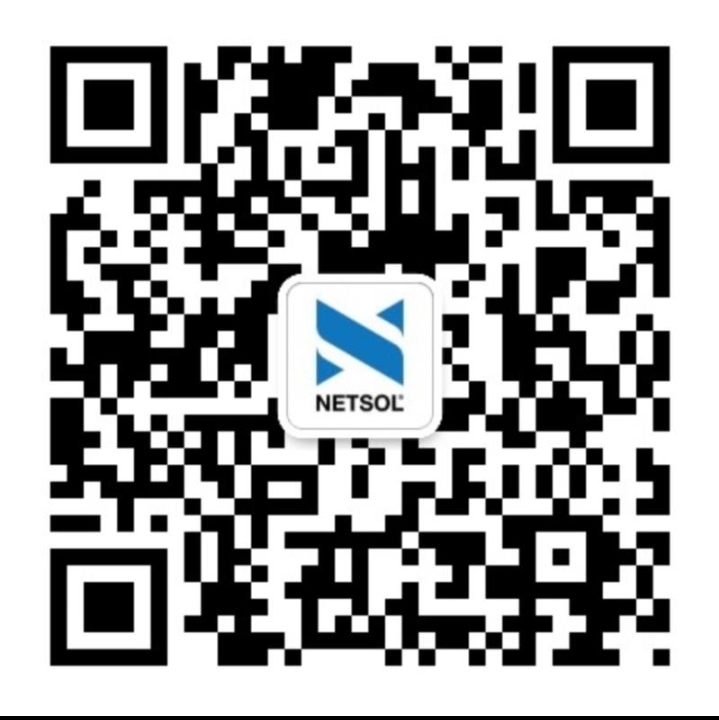 Beijing office number:
+86 10 6568 2256
Beijing office address:
北京市朝阳区光华东里8号院中海广场 中楼2803、05、06